Construction of Complete Packages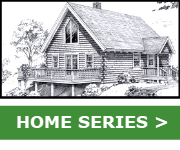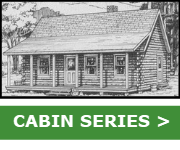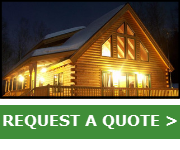 Maine Log Homes' Complete Packages:
Maine Pine Log Homes offer the most complete building packages.
Using the finest building materials and the latest techniques, we have compiled the products necessary for a durable, economical and attractive log home that will be a source of pride for many generations.
•Walls: 6″ x 8″ tongue and groove logs are secured with 10″ screw fasteners or lag bolts. Precut hardwood splines, foam gaskets, and caulking ensure weather tightness. Log corners are pre-machined in our factory to save you time on the job site.
•Floor Systems: The first-floor system includes all the framing and sheathing above the foundation. Second Level, where applicable: Exposed Hemlock beams with flawless tongue and groove solid pine flooring.
•Roof System: Will vary with the plan or custom features you choose. Exposed beams or rafter/trusses with pine ceiling. Various insulation options are available. Roof surfaces are plywood sheathed with class-A fiberglass roof shingles. Drip edge and ventilation products are provided.